Chloe Akrithaki was born in West Berlin and grew up in a highly artistic environment. She finished Pierce College in Athens and in 1987, she returned to Berlin where she studied graphic design, photography and visual communication 
She has worked as a photographer and graphic designer while at the same time she was involved in organizing large exhibitions and art events in Greece and abroad. She has exhibited her works in group and solo exhibitions in Greece, Germany and the Czech Republic.
Chloe lives between Prague, Athens and Berlin where she is active not only artistically but also with the management of the work of her father, the artist Alexis Akrithakis.
What is art for you?
Art is an integral part of my life. I grew up next to artists, my friendly environment is mostly made up of artists, and I raised artists; my three children studied music, two of whom later became professional musicians.
To put it in my fathers words
"Art is the deep pain, the deep love".
How did your father's art influence your view of art? 
This is something I am still finding. As much as I have my own personality and my own point of view, as much as I tried to move away and create something different, every now and then I see something from my father in me.
Sometimes I do not know if it is the genes or the fact that I grew up near him and among his works – we certainly both have a great love for color. Sometimes I put a photo of myself next to a work of his and I realize that the colors are exactly the same. And this, while our projects have been done at different times and in different countries.
What supplies has Pierce given you for both your life and your art? 
At Pierce I had the opportunity to organize various artistic events and to deal with the decoration of various events, saving many hours of lessons (!) The most important thing I have won – and it has lasted all these years – are friendships!
Special moments from the school years in Pierce?
I have beautiful memories! Especially from the festivals we organized, the theatrical plays and the excursions!
What are you doing at the moment? 
I deal with the organization of the archive and the publication of the catalogue raisonné (critical catalog) of my father's work and of course with my photography.
What advice would you give to a young artist? 
I do not like to give advice, not even to my children. I try to keep my opinion to myself and support them where I can in what they have chosen to do. (This, of course, could be a tip for parents of young artists)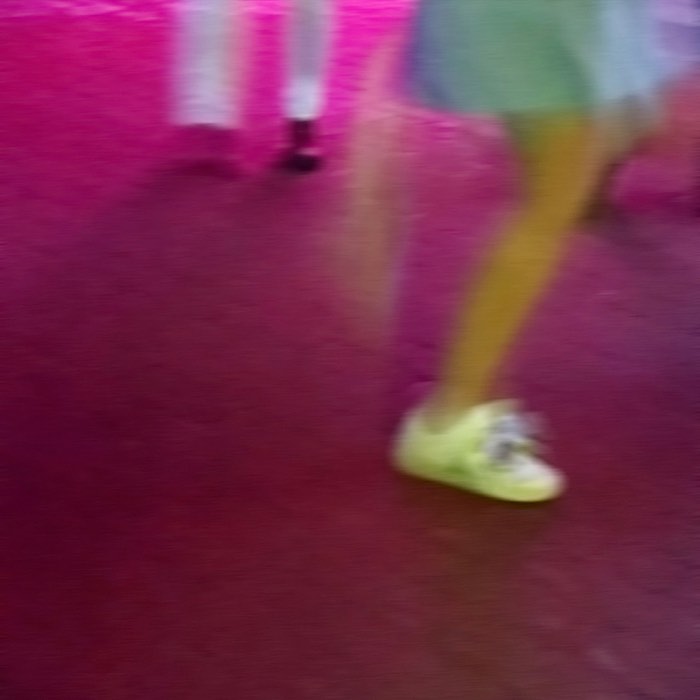 Tell us about the interaction of the photo and the text in the exhibition you present at the Tsiropina Villa in Poseidonia – Syros 
"Photography captures, they say, a reality. But how many interpretations can we make of what we call reality? " writes Vivian Avraamidou Ploumpi, author, my friend and companion in the project "PHOTOGRAPHS". Vivian and I met in Prague where we have both lived for years. The PHOTOgraphies project started as a game, as a dialogue between two friends and so, it came out effortlessly and spontaneously. Vivian is inspired by my photos and creates more or less fantastic stories. The exhibition was presented for the first time at Gallery 7 in Athens amid a pandemic and in July, a more summery selection of PHOTOS, is presented at the Tsiropina Villa in Poseidonia, Syros.
(φωτογραφία της Chloe Akrithaki)
κείμενο Vivian Avraamidou Ploumbis :
≈ Ο καπετάνιος ≈
Καθόταν στο σαλόνι του καραβιού, με την πλάτη γυρισμένη στη θάλασσα, σκεφτικός, μετρώντας με το κομπολόι του, ποιος ξέρει τι; Τις ώρες μέχρι την επέμβαση που θα έκανε η κυρά του; Τα χρόνια που ήταν μαζί; Σκεφτικός και συνοφρυωμένος. Ίσως πάλι να υπολόγιζε το κόστος των νοσηλίων. Μια τέτοια επέμβαση ήθελε γεμάτες τσέπες. Με παρακάλεσε να πάω μαζί τους, μια και είχα παρτίδες με την πρωτεύουσα. Πώς να πω όχι;
Καπετάνιο το λέγαμε όλοι οι φίλοι στο νησί, κι εκείνος φούσκωνε. Χαμπάρι δεν έπαιρνε πως του κάναμε πλάκα.
Λάτρευε τα καράβια και κάθε απόγευμα που μαζευόμασταν όλοι για καφέ φάτσα με τη θάλασσα, μας έπρηζε με λεπτομέρειες που όσο τις καταλαβαίναμε, άλλο τόσο μας ενδιέφεραν. Μας έβαζε κάτω σαν μαθητούδια και μας ζάλιζε με τις ονομασίες και τις επιδόσεις τους. Σε ποιους; Εμάς, που για τους πιο πολλούς, τα καράβια ήταν όλα ένα πράγμα· πλεούμενα που γλιστράνε στο νερό. Μας έλεγε τι μεταφέρει ο κάθε τύπος, πού ταξιδεύει το καθένα, από τι είναι φτιαγμένο. Και για εκείνο το άλλο, το «μέσο προώσεως», που εμένα μού θύμιζε τους απλήρωτους λογαριασμούς μου στην διαφημιστική εταιρεία. Κι όταν δεν τον αντέχαμε άλλο, γυρνάγαμε ο καθένας στην εφημερίδα του, κι εκείνος, χωρίς κοινό πια, βυθιζόταν στο περιοδικό του· τη Ναυτική Ελλάδα.
Κτηματομεσίτης ήταν ο καπετάνιος. Αυτό διάλεξε να γίνει, τότε, στα χρόνια που γινόσουνα σχεδόν ό,τι ήθελες. Κι όλοι αναρωτιόμασταν πώς πρόδωσε τη μεγάλη του αγάπη· τη θάλασσα.
Δίπλα, η κυρά του, είχε γύρει το κεφάλι στο στήθος κι είχε αποκοιμηθεί. Έσκυψα στο αυτί του και του ψιθύρισα: «Έλα καπετάνιο, πάμε λίγο έξω να σου φυσήξει λίγο το αεράκι. Θα σου κάνει καλό. Πάμε μέχρι εκεί, στην κουπαστή. Να σε πάρει λίγο η αύρα της θάλασσας. Της αγαπημένης σου θάλασσας.» Σήκωσε το κεφάλι, με κοίταξε με δεμένο το φρύδι και μου απάντησε: «Αγαπημένη η θάλασσα; Όχι δα! Πώς σου ΄ρθε! Είναι στριφνή η θάλασσα. Τι ν 'αγαπήσεις από δαύτην; Μοχθηρή! Όλο κρυμμένα μυστικά! Δεν αγαπώ τη θάλασσα, κακώς κατάλαβες. Τα καράβια αγαπώ.» Και πριν προλάβω να αντιδράσω, συμπλήρωσε στα γρήγορα: «Με ζαλίζει η θάλασσα.» Μού ήρθαν γέλια, μα κρατήθηκα. Δεν είπα τίποτα. Ήταν κι εκείνη η αγωνία που είχε για την επέμβαση.
Ούτε και τώρα, στο ταξίδι του γυρισμού, δεν λέω τίποτα. Κι ας πήγαν περίφημα τα πράγματα. Το φυλάω, και αναλογίζομαι το χουνέρι που θα του κάνουμε όλοι μαζί στο νησί, όταν πω πως ο καπετάνιος… την τρέμει τη θάλασσα.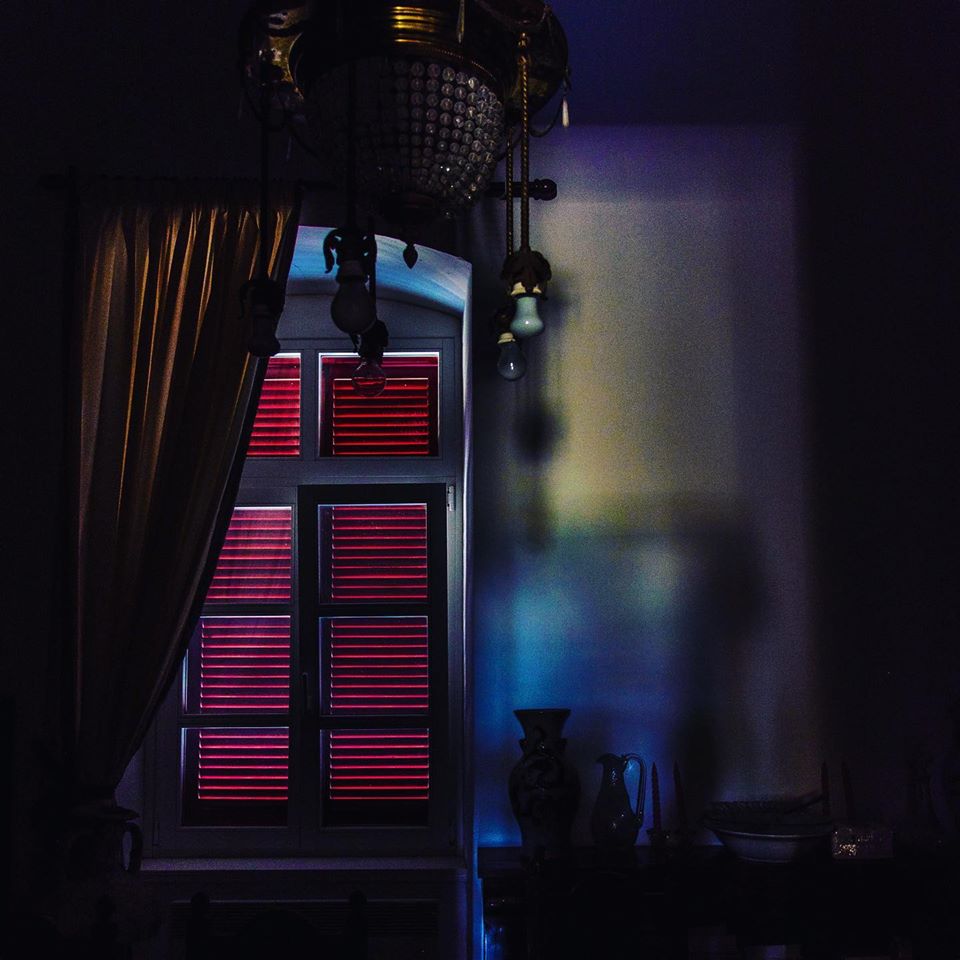 What future projects are you preparing?
The exhibition "Portraits, Landscapes" together with Filippos Tsitsopoulos is presented at the Cask Gallery in Larissa until the end of  September. I also take part in various group exhibitions in Greece and abroad. I have two big projects, one is #studiovisit, where I photograph artists in their studio,  and I work on them systematically. They are exciting projects and I am looking forward to present them once they are finished!